Pool Heaters
We are the experts in Atlanta pool heater installation and repair. We install quality swimming pool heaters so your pool is the right temperature year-round. Extend your swimming season with one of our energy-efficient and reliable pool heaters and heat pumps. All our heaters will heat-up your pool quickly, minimize operating costs, and provide a long service life. Durable housings are built to resist the elements, and compact, attractive designs blend into any landscape.
Pool Heaters and Pumps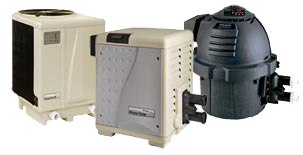 Request A Pool Installation or Repair Estimate
Contact us about a heater for your pool.
Call Today to schedule an appointment: 770-218-0953
Contact us by email at
bob@perimeterpoolservice.com
to sign up for a pool service program. We have the best Atlanta pool service.
We are located at:
Perimeter Pool Service
703 Fairgate Road, Suite 402
Marietta, GA 30064